Fear Hack is a workshop,
that started as an experiment.
I did it because I noticed
that fear was stopping me.
Then I realised it stops us all
At a Fear Hack we look fear in the eye
and we see it for what it is.
We reframe our relationship with fear
and we build new strategies.
We deal with things like "Imposter Syndrome"
The problem is
that fear freezes us up.
What if we could unlock ourselves
by changing our relationship
with fear itself?
Fear Hack is about how
we get unstuck
and release our creativity
(photo by David Hieatt from a workshop we did in Wrexham for the unwaged)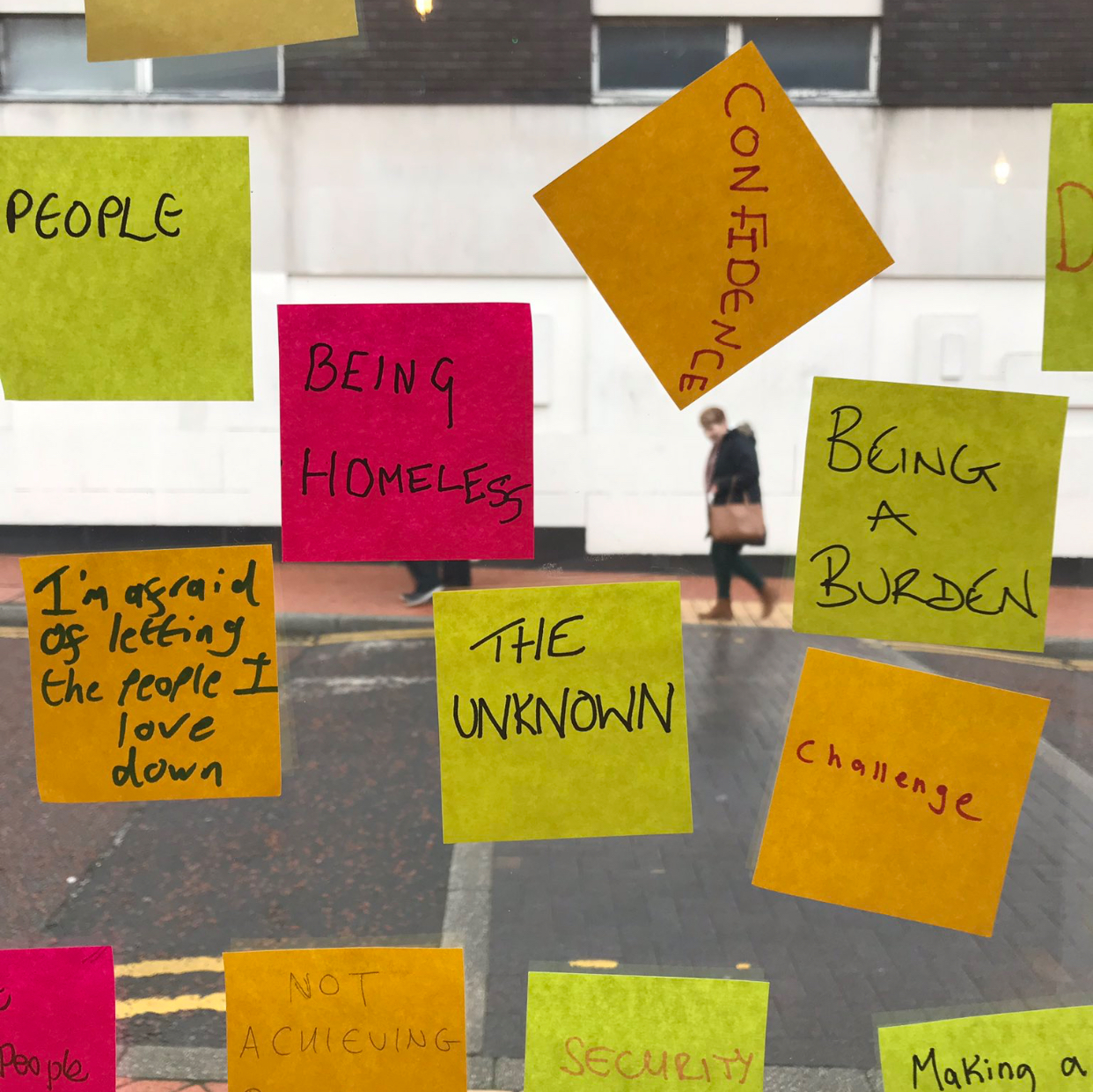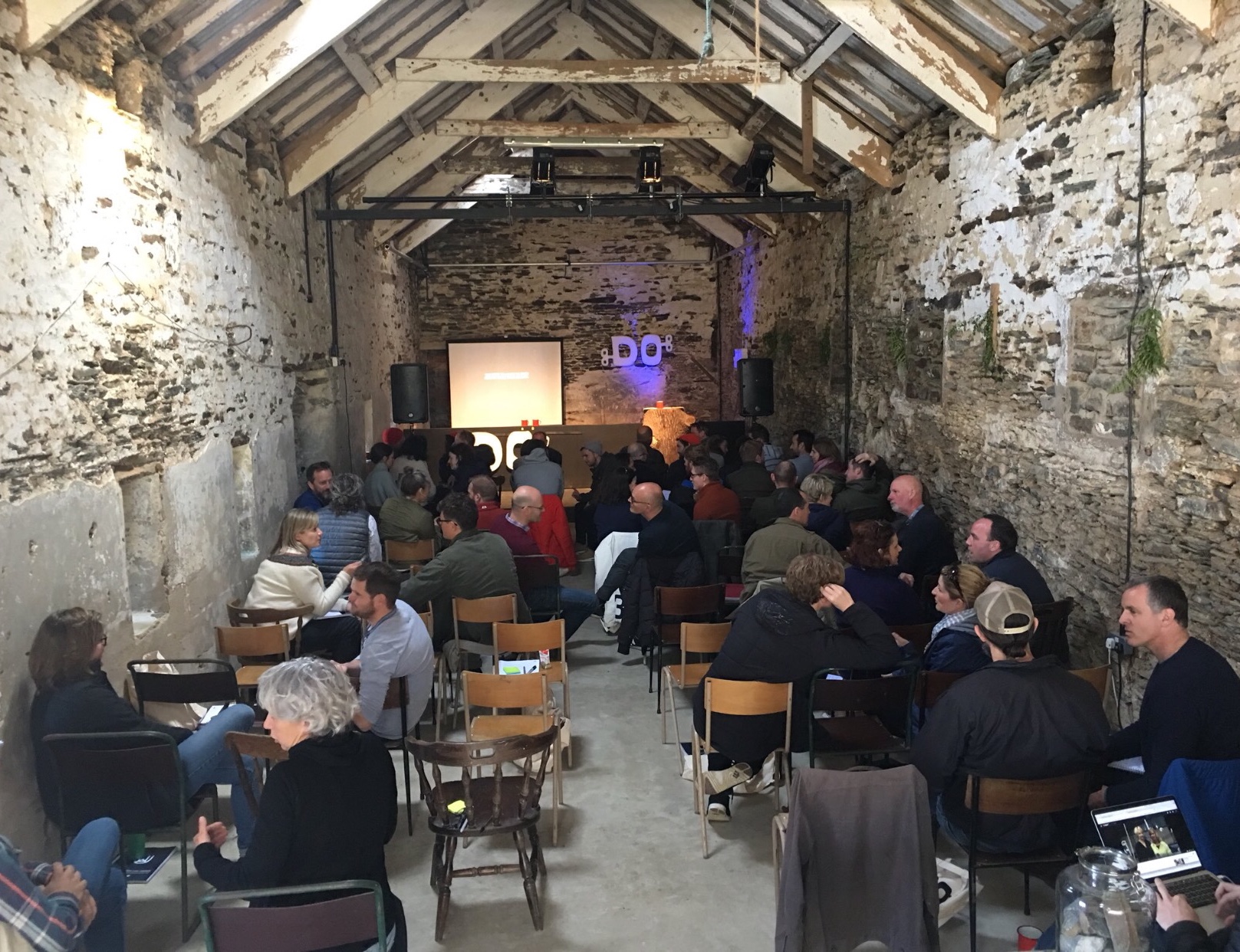 A full workshop (roughly 2 -2.5 hours) includes
– The Fear Wall – what is fear?
– A Fear Dig – what are your fears?
– Fear Friend – what have you learned and what will you do now?
The Fear Hack can be shorter
We can expose fear quicker
The extra time is to help the understanding and your actions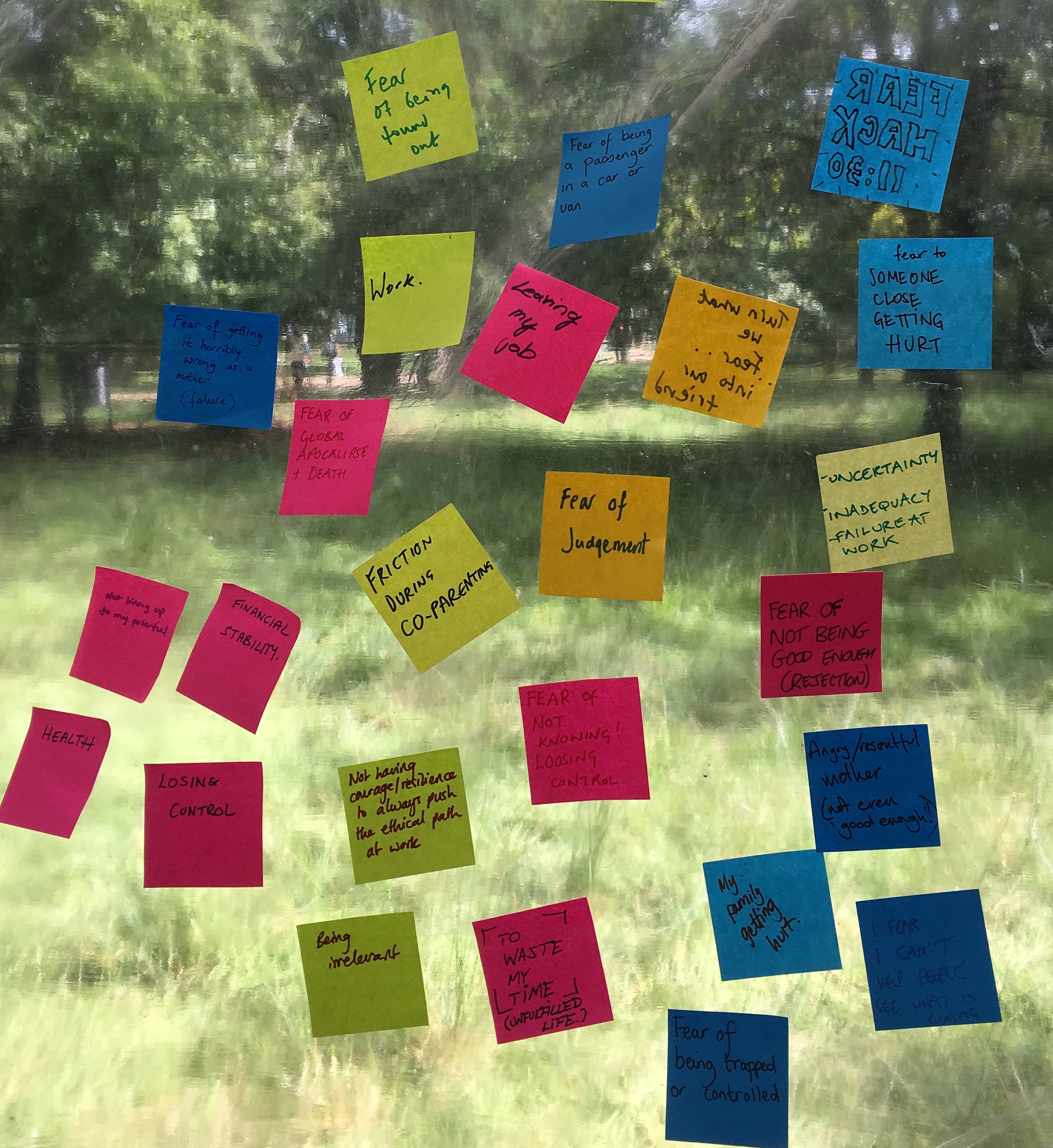 The "Fear Wall" is key
We get to share
and see what fear is.
We see patterns
and start to ask questions
What is fear?
Where does it exist?
What is it doing?
We do this in a tent at a festival
or in a basement in the city.